Force Gauges
Force Gauges need regular attention to ensure their proper functionality and accurate readings. Our in-house calibration facility delivers the highest quality service- to national, international, manufacturer's specified, or customer specified accuracy.
We understand that your instruments are an integral part of your operations, so we have modeled our ISO accredited facility to be able to provide the shortest turnaround time at the most competitive prices. Standard turnaround is typically within 7-10 business days, and we also offer Express Service at an additional fee.
If you really can not be without your equipment, we can perform service on-site. (restrictions apply)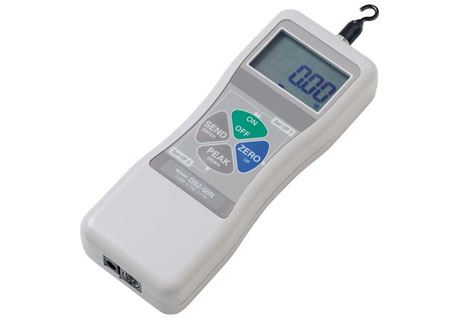 Get Service on most Brands of Instruments
Whether you require repairs of physical damage, electrical or battery problems, or simply a routine calibration, we deliver precise results in a timely manner. All service is backed by a 90 day warranty (parts are warrantied based on manufacturers guidelines).
Some of the Brands we service, but not limited to:
AMETEK
CHATILLON
CHECK-LINE
IMADA
MARK-10
MECMESIN
OMEGA
PCE INSTRUMENTS